Rent a car and visit the famous Venizelos tombs!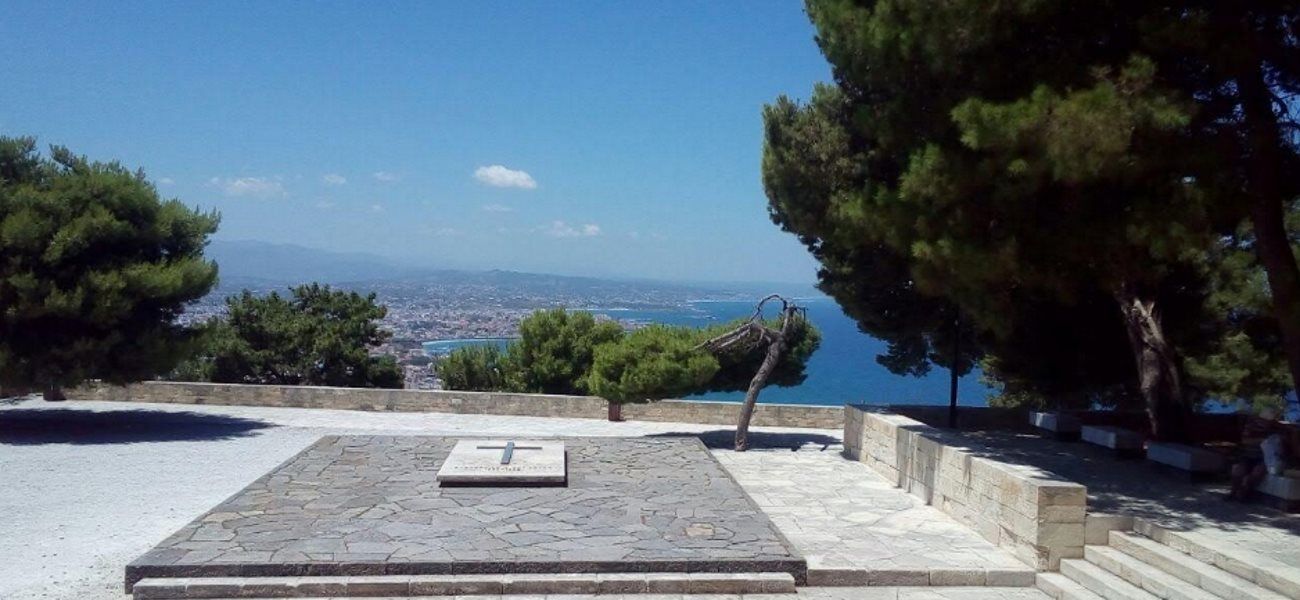 When you visit Chania, you will discover that there are many attractions you can visit with a rental car! Among the most beautiful places just outside the center of Chania, are the Venizelos tombs, located on the hill of Prophet Elias.
The hill is just five kilometers east of the town of Chania, on the road leading to Akrotiri and the airport. The view is panoramic with one of the most beautiful and relaxing sunsets you will see!
The tombs of the famous Greek politician Eleftherios Venizelos and his son Sophocles, are located in a beautiful park full of pine trees, with cobbled paths and flowered gardens. The view that you will enjoy, is breathtaking. You will see the blue of the sea unite with the sky and the entire Chania town spread out below the hill. On the same hill, you will see the historic church of Prophet Elias, which was built in the early 16th century, with characteristics of Venetian architecture and the statue of the national hero during the revolution of Akrotiri in 1897, Spyros Kagialedakis. Book your rental car from Chania rent a car and visit the Venizelos tombs!