Chania rent a car, the Venetian lighthouse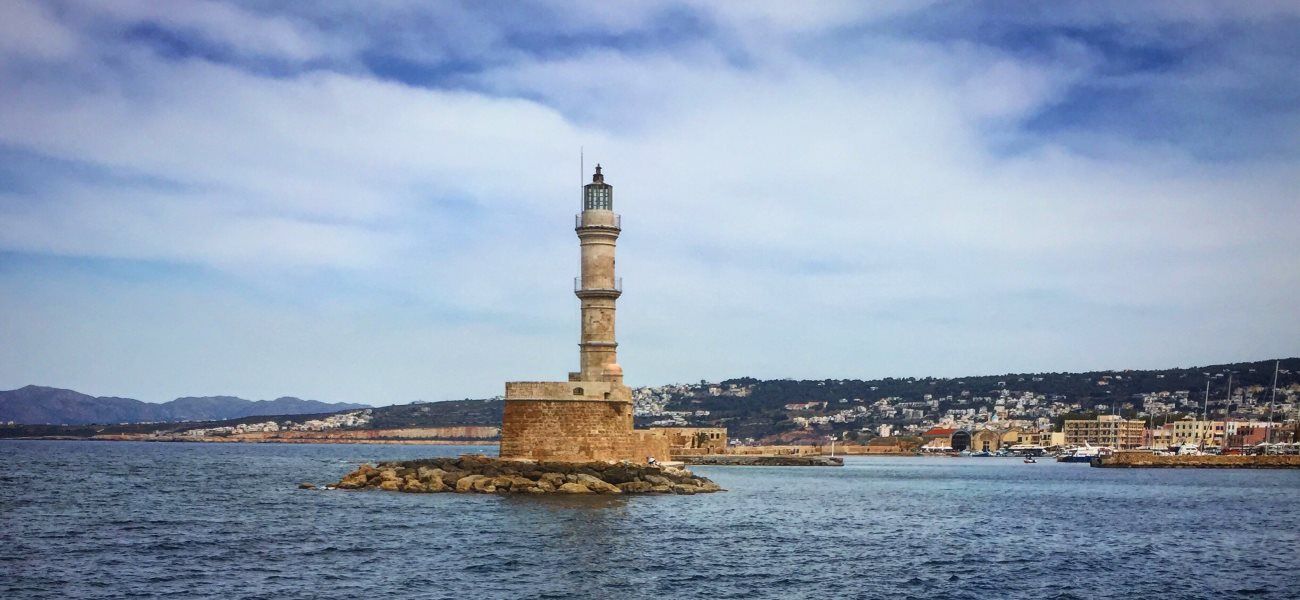 The Venetian lighthouse in Chania town is one of the most characteristic places in Crete and also unique as it combines elements from both eastern and western architecture. The lighthouse is located in the harbor of Chania and it was constructed during the 15th century when Crete was under Venetian occupation.
The original lighthouse was destroyed during a storm at the 19th century and was rebuilt by Egyptians as that time Crete was under the rule of the Egyptian commander Mehmet Ali. That is the reason that the lighthouse looks a lot like a mosque. During the second world war the lighthouse was damaged from German bombardments and it was again repaired to its present from. The lighthouse is more impressive at night. You can visit the lighthouse by foot using the path on the wave breaker that protects the harbor but the entrance inside the lighthouse is not allowed.