Rent a car and visit beautiful Loutro in Chania prefecture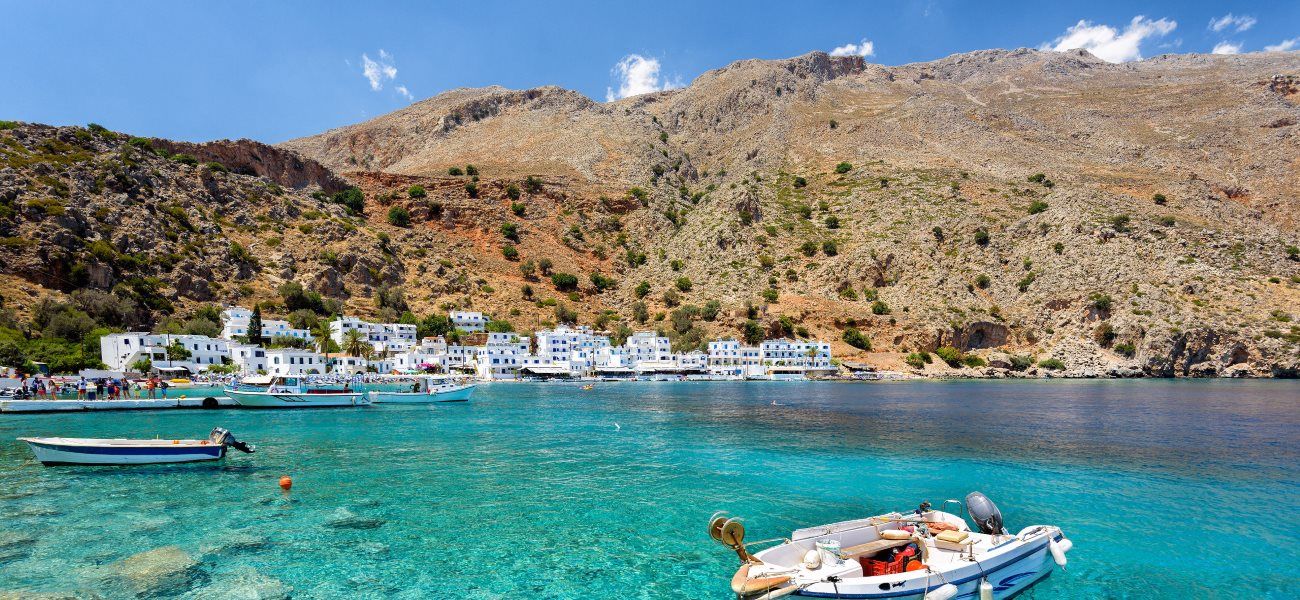 Loutro is located in Sfakia province, about 71 kilometers from the Chania town, in southwest Crete. Loutro is a beautiful coastal village, which in antiquity was the port of ancient Anopolis, and got its name from the baths found in the region (Loutro in Greek means bath). The natural harbor created by the bay, is safe even in rough weather.
To visit Loutro, you need to travel some distance on foot, since no car passes through the village. It is a very picturesque fishing village with beautiful and peaceful beaches. The water is crystal clear, while at the beaches you will not see crowds you meet in other touristic beaches, so you can enjoy tranquility! Besides the beautiful landscape and tranquility that you will encounter, there are some beautiful sights that you can visit. Most notable are the ruins of ancient Aradaina that are impressive, and the Byzantine church of Archangel Michael which is stone built and picturesque. Select your rental car from Chania rent a car and visit Loutro!