Gramvousa a beautiful small island in Chania prefecture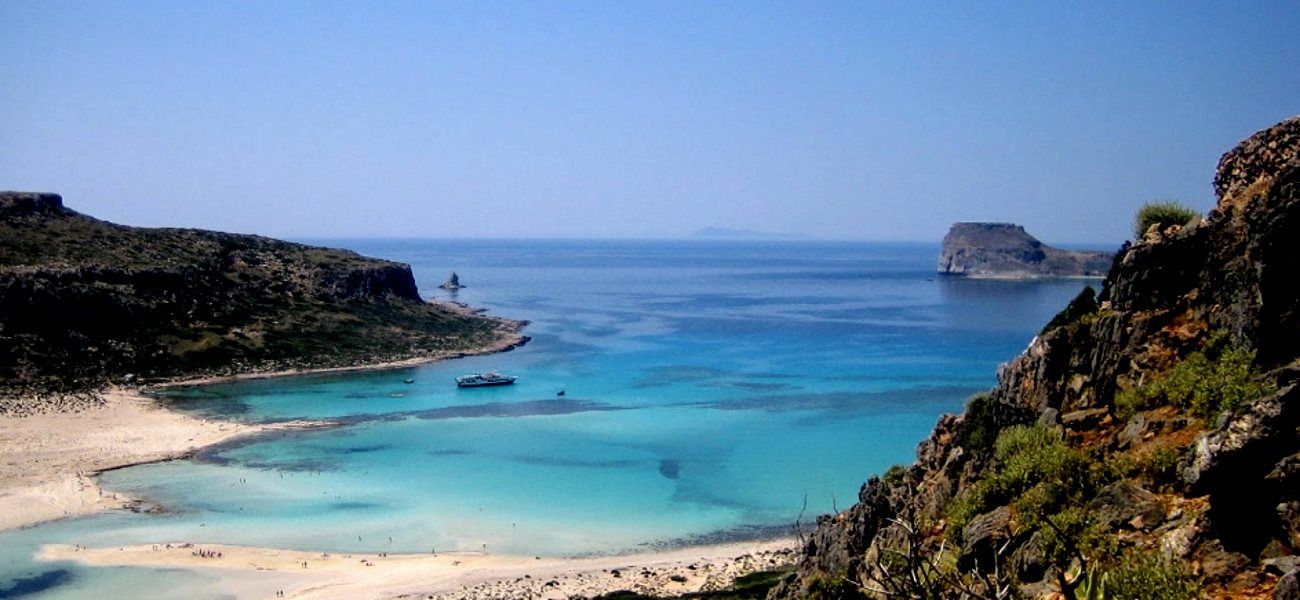 Actually there are two small islands called Gramvousa, the northern island is named Agria Gramvousa (wild Gramvousa) and the one located south is named Imeri Gramvousa (tamed Gramvousa).
Agria Gramvousa is as its name suggests wild and without any buildings or human presence. Imeri Gramvousa on the other hand has a Venetian castle, a restaurant, a church. In Imeri Gramvousa you can visit a castle built by the Venetians in 1579 in the highest part of the small island in a height of approximately 140 meters. The castle has a large wall that surrounds it except the part that has natural fortification, unfortunately only a small part of castle survives today. Also while in Gramvousa you can visit the beautiful beach near the church of Saint Paul with clear waters and natural scenery. The only way to reach Gramvousa island is with local boats that schedule daily trips during the summer starting mainly from Kissamos town.