Chania rent a car - The beautiful Frangokastello Fortress!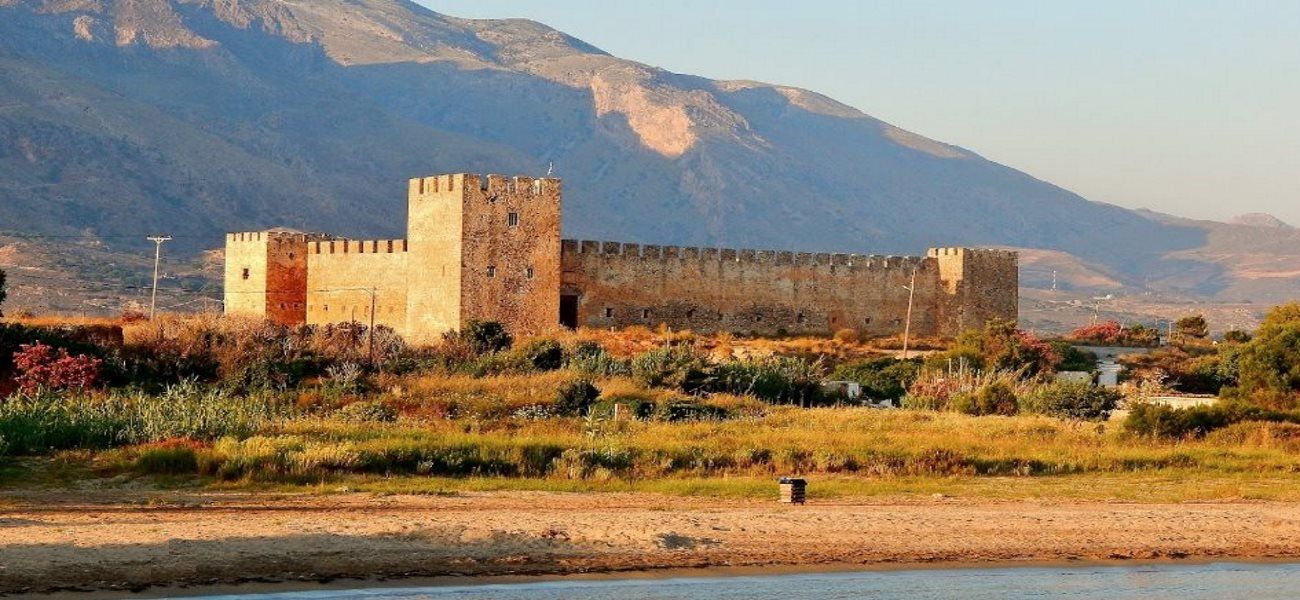 The Frangokastello is a castle located on the south coast of the island of Crete approximately 79 kilometers from Chania town. The Frangokastello was built by the Venetians between 1371 and 1374 and was used as a garrison in the region.
The original name of the fortress was the "Castle of Saint Nikitas", named after the nearby church. The native Greek population of the area although always used the name "Frangokastello" with literally means the castle of the Franks. After some years the Venetians adopted the same name for the castle as well.
Frangokastello has the shape of a simple rectangular, with towers at each corner and a main gate. The buildings within the walls, as well as the battlements, were constructed during the Ottoman occupation of Crete. Also there is an interesting legend around Frangokastello, according to the tradition, shadows of armed Greek soldiers who lost their lives in a battle there seem to march towards the fortress around dawn. They are called Drosoulites or dew-men and can be seen around the anniversary of the battle they died (around 17 May). Rent your holiday car from Chania rent a car and visit the Frangokastello!